How to improve your speed in 11 Plus exams?
11PluseHelp.co.uk is a one-stop shop for 11 Plus preparation, including 11 Plus Independent schools' preparation.
We provide 11 plus practice papers online and 11 plus practice papers free, designed in three mediums: Easy, Medium and Difficult, which prepares every child from basics to advanced.
You can have unlimited online practice on 11 Plus subjects - 11 plus English, 11 plus Maths, 11 plus Verbal Reasoning and Non-Verbal Reasoning.
Our 11 plus practice tests are the best preparation to help build confidence.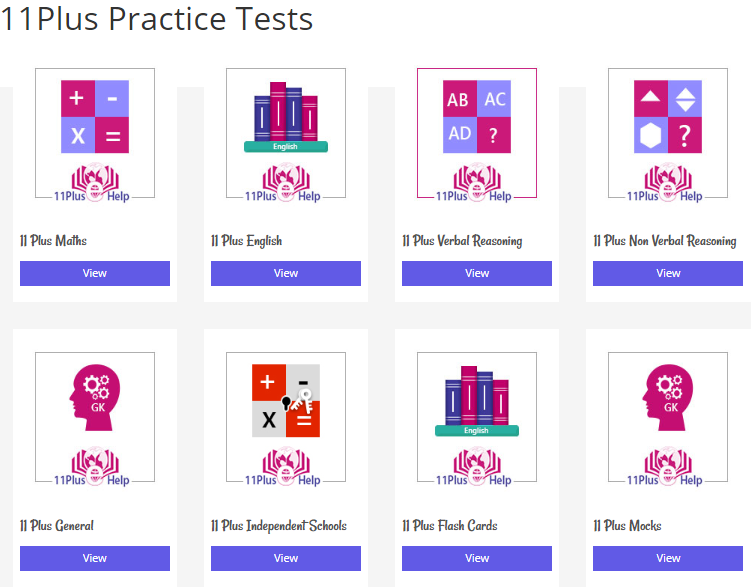 Steps to improve your speed in 11 Plus exams:
1) First and foremost should be knowing the basics, fundamentals and solving different problems.
2) Use timed tests, practice various types of questions/tests, and keep track of all test timings.
3) Sit down with children when they are doing tests and note down the questions where they are struggling or taking more time to answer
4) Work out on the topics which they're struggling with or taking more time to answer
5) Practice as many eleven plus tests as possible and don't pay too much attention to weaknesses/mistakes.
6) Errors should disappear with a lot of practice and technique improvements.
11PluseHelp.co.uk – Use online practice tests that record time, marks, preserve history, analyse reports per test, and explain all questions and other useful tips.
Examples from our website:
Example 1: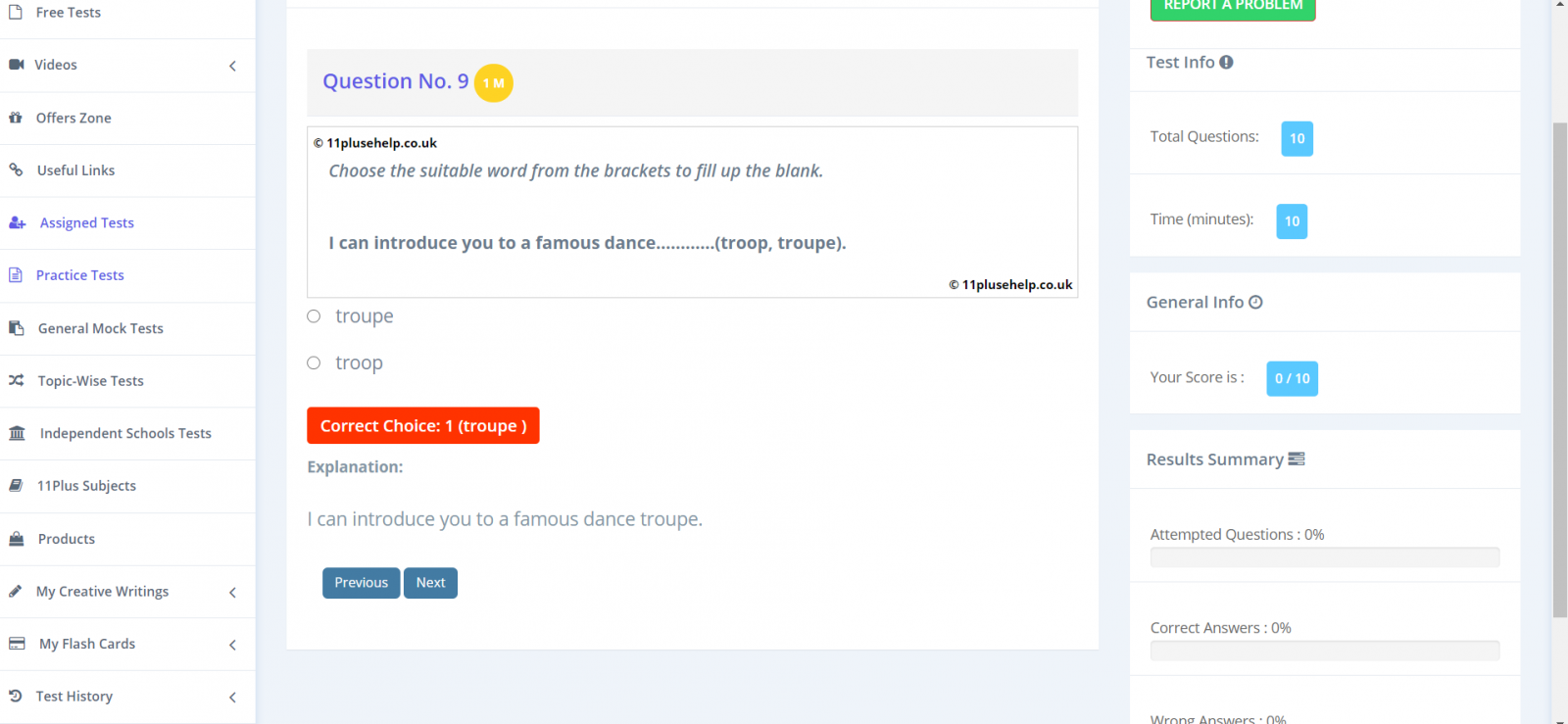 Example 2:
Example 3:
11 Plus Creative Writings:
https://www.11plusehelp.co.uk/blog/submit-creative-writing/
We focus on fundamentals, logic, basics and cover most of the syllabus for all 11 Plus exam patterns in the UK. For example, We cover 11 Plus Maths papers topic wise questions and fundamentals and apply them. We have a variety of 11 plus test papers, time-based, 11 plus short, 11 plus long and various types, including standard 11 plus mocks. All these 11 plus tests lead to perfect practice, and the child should be fully prepared to face any 11 Plus Grammar School tests or 11 Plus Independent Schools tests.
11 Plus Regions and websites:
https://www.11plusehelp.co.uk/11-plus-regions-and-websites
Free 11 Plus Topic Wise Practice Papers:
https://www.11plusehelp.co.uk/blog/2020/05/02/free-11-plus-topic-wise-practice-papers/
11 Plus Independent School Past Papers with Answers:
https://www.11plusehelp.co.uk/blog/2020/05/06/11-plus-independent-school-english-past-papers-with-answers/
These tests are useful for preparing CEM, CSSE, GL Assessment, Independent Schools and any other 11 Plus entrance examinations (Grammar schools or Independent schools) in the UK.
To access Virtual Mock Exams, please visit:
https://11plus-mockexams.co.uk/
You can access 11 Plus FREE Papers by visiting the below link:
https://www.11plusehelp.co.uk/11-plus-free-online-papers

You can access 11 Plus FREE Sample Papers by visiting the below link:
https://www.11plusehelp.co.uk/11-plus-sample-papers
11 Plus complete solution features:
https://11plusehelp.co.uk/blog/2017/05/01/11-plus-complete-solution/
Practice and Perseverance Over Genius and Talent
Thanks,