11 Plus Mixed Grammar
The various grammar section in the 11 Plus exam, tests your overall knowledge in several sections of English grammar.
Common question types are:
Filling a blank with the proper verb form
Active voice to passive voice and vice-verse
Identifying group terms
Synonyms and Antonyms
Parts of speech etc.
To perform well in this section, a well-equipped knowledge bank in all the English sections is necessary.
Try out these examples without sneak peeking at the answers: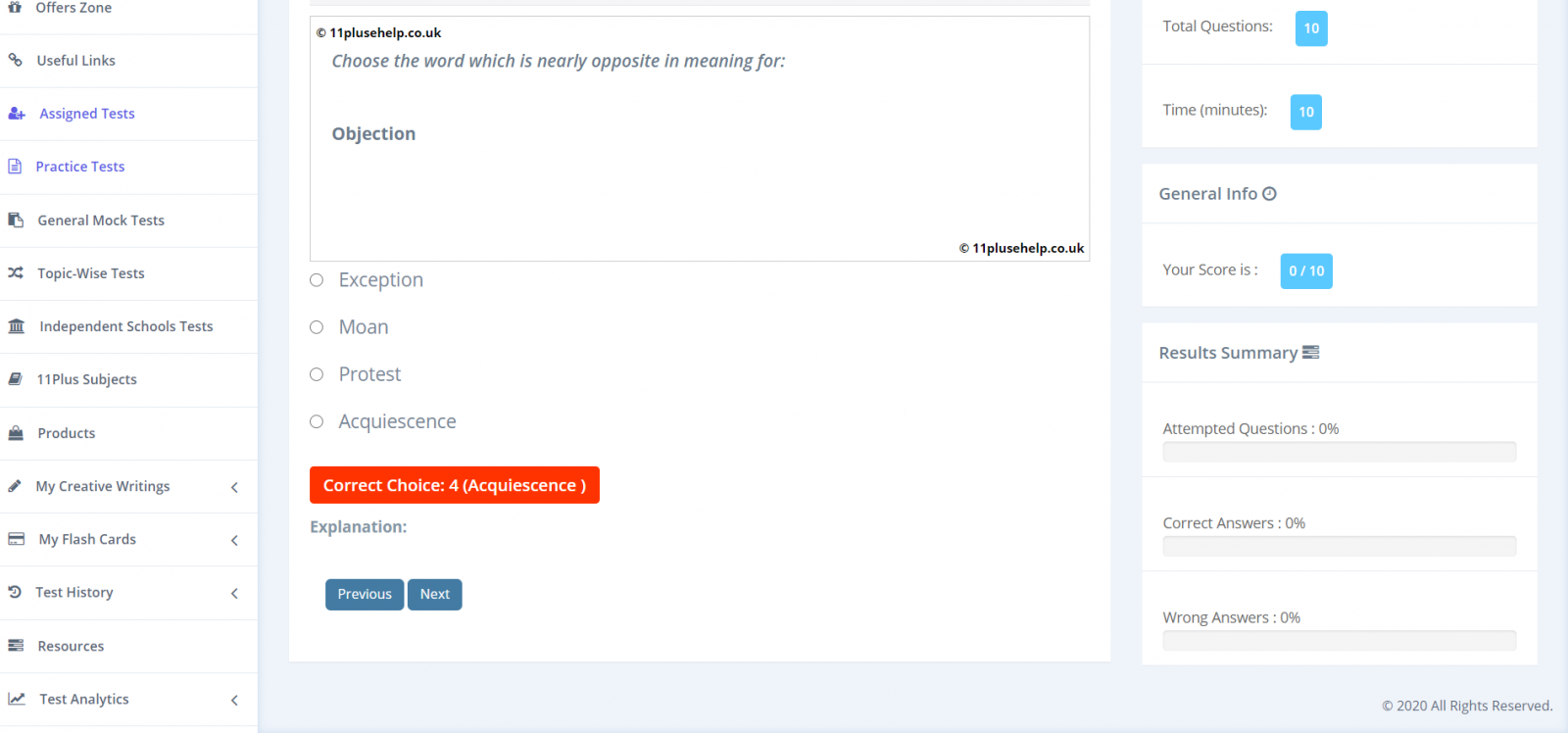 Along with practice exercises on 11 Plus Mixed Grammar, we also have many sample papers on Synonyms, Antonyms, Reading Comprehensions, Jumbled Words etc. Check out all these and more at:
https://www.11plusehelp.co.uk/11-plus-english-practice-tests
There are many 11 Plus English practice papers for entrance exams, Independent school papers and more for the 11 test with us. Ranging from 10 to 25 minutes, our multiple-choice and fill-up question types are ideal for English revision.
Along with these, we have a firm circle of exam papers in the 11 Plus English, Maths, Verbal Reasoning and Non-Verbal Reasoning.
At 11plusehelp.co.uk, we possess the following resources:
Maths- 11 Plus Maths Worksheets, 11 Plus Maths Papers free download, 11 Plus Maths topics pdfs.
English- 11 Plus English papers with answers, 11 Plus comprehension with answers, 11 English comprehensions multiple-choice, English reasoning test.
Verbal and Non-Verbal Reasoning- 11 Plus Verbal Reasoning worksheets free, Verbal and Non-Verbal Reasoning tests, easy Non-Verbal Reasoning Worksheets
Practice Tests- Eleven plus sample papers, free 11 plus papers with answers, 11 plus mock test papers pdf, 11 exam question and answers, UK 11 plus exam questions, 11 online tests in Maths and English with 11 Plus answers.
We also have 11 plus resources for parents with 11 plus guide.
Our Independent School resources include-
Grammar school test papers with answers
KENT- KENT test practice papers, KENT 11 Plus
Bexley - Bexley 11 Plus Test, Bexley 11 Plus Solved Papers, Bexley 11 Plus Comprehension with Answers
KS2- Maths Reasoning KS2, Online Math Test KS2
CEM- CEM assessments, CEM 11 papers pdf, CEM 11 Familiarization papers
GL assessment sample papers free, 11 Plus Mock Tests Berkshire, 11 Plus Mock Exams Essex, Buckinghamshire 11 Plus 2019 Solved
With all this preparation and guide free advice, pack your bags to the grammar school/ private school you dream of.
To access Virtual Mock Exams, please visit:
https://11plus-mockexams.co.uk/
You can access 11 Plus FREE Papers by visiting the below link:
https://www.11plusehelp.co.uk/11-plus-free-online-papers

You can access 11 Plus FREE Sample Papers by visiting the below link:
https://www.11plusehelp.co.uk/11-plus-sample-papers
11 Plus complete solution features:
https://11plusehelp.co.uk/blog/2017/05/01/11-plus-complete-solution/
Practice and Perseverance Over Genius and Talent
Thanks,