North London Collegiate Independent School Selection Process
Entry into Year 7 is at age 11. Therefore girls for entry in September 2019 should have dates of birth between 1st September 2007 and 31st August 2008.
We attract all types of personality, and there is no typical North Londoner. We don't use rank orders or labels, and there is a strong commitment to the individual. Your daughter might be shy when she joins us, but she will develop a relaxed self-confidence and a bond with the School that lasts forever whilst here.
In addition to based on academic or musical ability, Governors' Bursaries are available for candidates in case of financial need. Parents are asked to submit the relevant forms for Governors' Bursaries when their daughters are called for an interview.
All girls entering at 11+ will take an Entrance Exam consisting of written test papers in English and Maths. The examinations are held at the School and are completely separate from Group 1 and Group 2 Consortium.
Some Entrance Exam Sample Papers: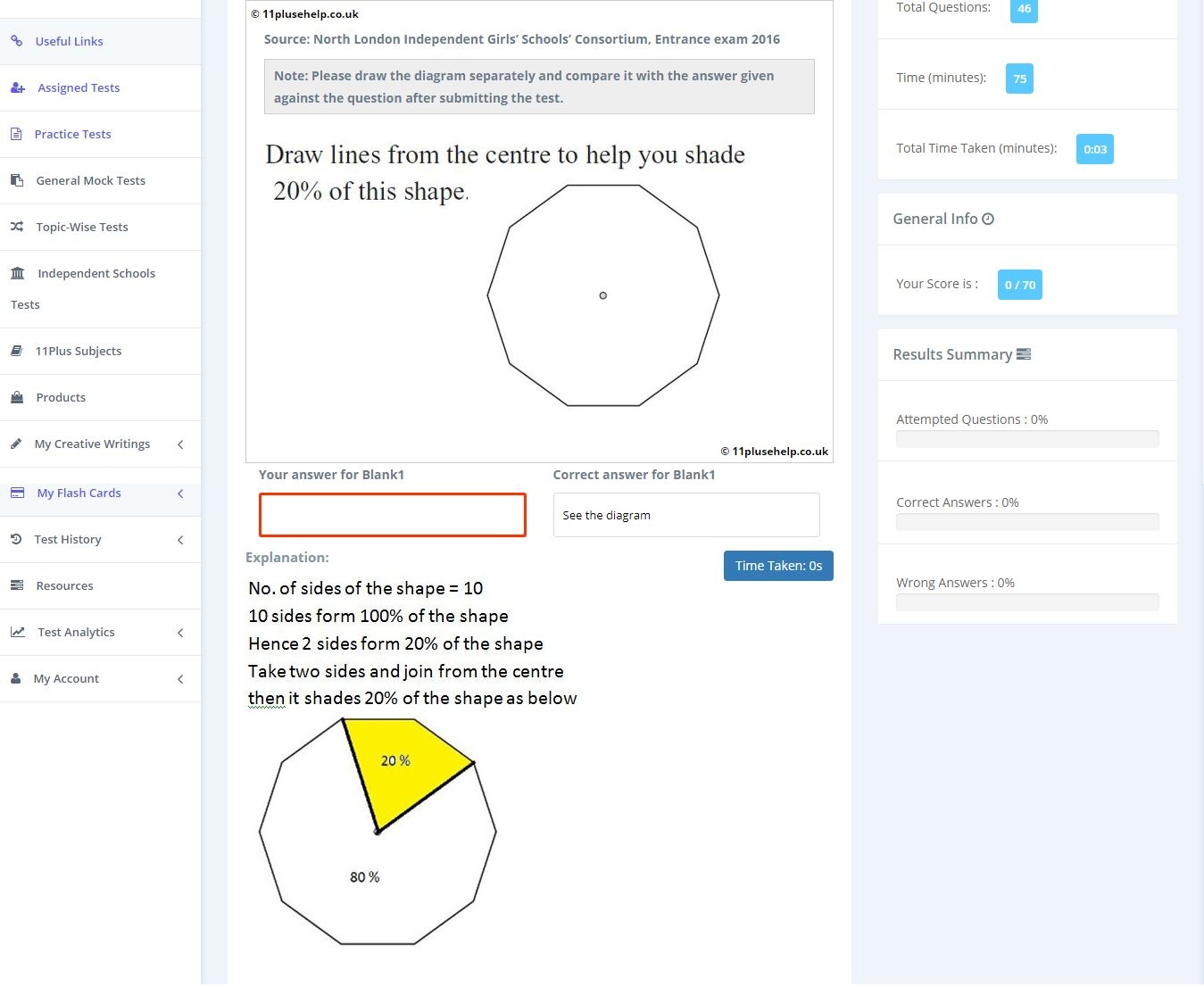 INTERVIEWS
Following the Eleven plus Entrance Exam, several girls will be invited back for an interview, and from these, the final selection will be made. Interviews are friendly and informal; it is a chance for us to get to know each girl a little better. Interviews are incredibly important at NLCS, and we ensure that the whole process is run as smoothly as possible.
https://www.nlcs.org.uk/admissions/joining-at-11
To access Virtual Mock Exams, please visit:
https://11plus-mockexams.co.uk/
You can access 11 Plus FREE Papers by visiting the below link:
https://www.11plusehelp.co.uk/11-plus-free-online-papers

You can access 11 Plus FREE Sample Papers by visiting the below link:
https://www.11plusehelp.co.uk/11-plus-sample-papers
11 Plus complete solution features:
https://11plusehelp.co.uk/blog/2017/05/01/11-plus-complete-solution/
Practice and Perseverance Over Genius and Talent
Thanks,