11 Plus Tutor
The 11 Plus Tutors have to teach the students their regular subjects and prepare them for their SATS with preparation for their 11 Plus Exams. This makes them put enormous pressure on the tutors to pay attention to different students' abilities, weaknesses and strengths, interests of subjects, etc., which is incredibly difficult.
Moreover, finding 11 Plus Practise Papers, Exam Papers, 11 Plus Creative Writing, Videos, and Resources is also a tough job.
Eleven plus tutors are best for primary school students for 11 plus exam preparation and common entrance exam papers preparation.
11plusehelp.co.uk is one of the best private tutors providing 11 plus free model writing papers and 11 plus free entrance exams to prepare eleven plus exams conducted by secondary schools. We provide 11 plus sample questions in the form of multiple-choice or timed blank type practice papers. We provide a detailed answer for Maths and English practice papers. We provide free Maths papers, English papers, Verbal and Non -Verbal reasoning test papers. We have provided many 11 mock tests whose pattern are the same as school entrance exams conducted by Grammar School or Independent Schools. You can target any 11 Plus Exam-style GL Assessment, CEM, CSSE or any other 11 Plus Exam-style with our website 11plusehelp.co.uk.
CEM- CEM assessments, CEM 11 papers pdf, CEM 11 Familiarization papers:https://www.11plusehelp.co.uk/11-plus-exam-papers/11-plus-cem-exam
CSSE-https://www.11plusehelp.co.uk/11-plus-exam-papers/11-plus-csse-exam
GL assessment - https://www.11plusehelp.co.uk/11-plus-gl-assessment-exam
11 Plus Mock Tests Berkshire, 11 Plus Mock Exams Essex, Buckinghamshire 11 Plus 2019 Solved
Top 100 Independent School Details:https://www.11plusehelp.co.uk/top-100-independent-schools
All Grammar Schools Details:https://www.11plusehelp.co.uk/list-of-grammar-schools
With all this preparation, the revision pack and a free guide of advice, get ready to pack your bags for the grammar/private school of your dreams.
11 Plus Revision Pack:
https://www.11plusehelp.co.uk/11-plus-practice-papers/11-plus-english-practice-test-papers/revision-pack
Preparing schedules for revision and collecting revision material is important as well as difficult.
So, 11plusehelp.co.uk, an online education, is at your rescue. This is a platform where you can find many fully answered Maths 11plus Practise Papers, Past Exam Papers, well-structured revision material.
Quality downloadable resources of English, Maths, Verbal Reasoning, Non-Verbal Reasoning are also provided on this website to save your valuable time on searching and preparing.
11 Plus Tutor Features:
Fully answered test papers are provided, so you need not stress yourself to prepare questions and answers.
Evaluating the test papers of your students becomes easy as the answers are provided after the completion of each test.
You can add as many students as possible.
You can Assign Tests to your students.
You can monitor their 11 Plus Exams progress.
You can identify students 11 Plus Topic-Wise weakness and strengths using our innovative analytics.
You can access Free 11 Plus Tests,11 Plus Resources, Creative writing resources, Vocabulary, Flashcards, Descriptors, Synonyms, Antonyms, Similar meanings etc.
You can use our past solved 11 Plus Independent School Maths Papers and English Papers.
You can use our Short and Long 11 Plus English Comprehension Passages.
Here are some 11 Plus Tutor functionality screenshots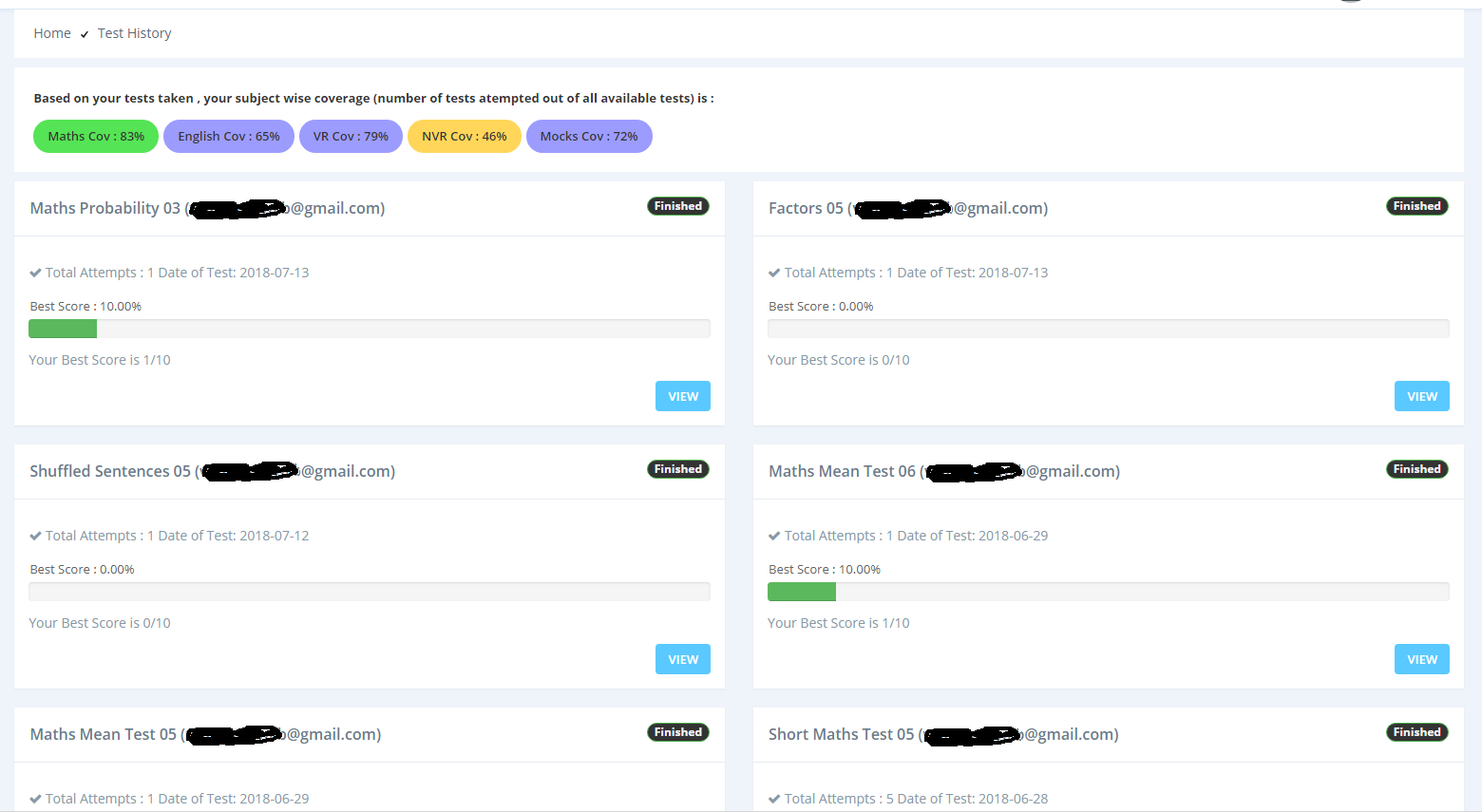 For the complete list of 11 Plus Tutor benefits, please follow the below link:
https://11plusehelp.co.uk/blog/2020/03/24/benefits-of-11plusehelp-co-uk-for-parents-or-tutors-or-teachers/
How to check the Assigned Test history of a student or children?
https://11plusehelp.co.uk/blog/2020/03/24/how-to-check-the-assigned-test-history-of-a-student-or-children/
How do I Assign Tests to my students or children?
https://11plusehelp.co.uk/blog/2020/03/24/how-do-i-assign-tests-to-my-students/
Can I add Students in bulk or Individually? Yes
Can I DEACTIVATE / BLOCK all students in bulk or Individually? Yes
Are there any Tutor packages? Yes, please use the Contact Us form on 11PluseHelp.co.uk to know more about Tutor packages.
Can I assign multiple Tests to all my students individually or in bulk? Yes, go to the "Assign Tests" menu, use the CTRL keyword, select multiple students, and assign tests.
Can I ask my student to take single or multiple topic tests? Yes, please use Topic-wise Tests and use "Generate Random Test."
Can I monitor Topic-wise Tests progress? Yes, you can monitor.
As a tutor, I would like to filter assigned tests by subject down to topic etc., without selecting any specific child or students. Is this possible? Yes, use Subject or topic at the top of the screen to filter.
If you need to work on a selected topic =>, click on "Generate Random Test."
With a little subscription, you can teach as many students as you can effortlessly and effectively.
You can access Free 11 Plus Papers by visiting the below link:
https://www.11plusehelp.co.uk/11-plus-free-online-papers
You can access 11 Plus Free Sample Papers by visiting the below link:
https://www.11plusehelp.co.uk/11-plus-sample-papers
11 Plus complete solution features:
https://11plusehelp.co.uk/blog/2017/05/01/11-plus-complete-solution/