11 Plus English Practice Tests
Language learning aims to express something, whether it may be feelings, thoughts, or emotions. Rather than giving information, 11plusehelp.co.uk aims to make the student proficient in English and to augment their Vocabulary and communication skills through various practice tests. We specially designed a platform for creative writing to display one's writings to spotlight the child's innate talent. 11plusehelp.co.uk paves a path for the child to perfect their language craft.
We've various 11 Plus English tests, and 11 plus English worksheets available at 11PluseHelp.co.uk.We have provided many 11 Plus English practice tests whose pattern is the same as school entrance exams conducted by grammar school, Independent schools or any private schools.
Do check out our article 11 Plus Independent School English Past Papers with Answers:
https://www.11plusehelp.co.uk/blog/2020/05/06/11-plus-independent-school-english-past-papers-with-answers/
We also provide FREE 11 Plus English Papers:
https://www.11plusehelp.co.uk/blog/2020/05/09/free-11-plus-english-papers/
These tests are useful for the preparation of CEM, CSSE and GL assessment and any other 11 Plus entrance examinations in the UK.
List of 11 Plus English Practice Papers:

Comprehension
Short Comprehension
Creative Writing Resources in the downloadable Resources section
Synonyms
Antonyms
Spelling Tests
FlashCards
Vocabulary
Misspelt Words
Figures of Speech
English Grammar (Nouns, Adjectives, Verbs, Adverbs, Prefixes, Conjunctions, Articles, Prepositions etc.)
Jumbled Words
Shuffled Sentences
Cloze
Adjectives
Prefixes
Homophones
Odd One Out
Compound Words
11 Plus Vocabulary learning is made easy with all-new Vocabulary My Flash Cards at 11plusehelp.co.uk. We have many synonyms, antonyms, and spelling tests to improve children's vocabulary and spelling skills.
11 Plus Vocabulary – Similar Meanings - Easy way to learn multiple words available @ 11PluseHelp.co.uk
Every word in English has more than one meaning, and understanding them is vital to learn vocabulary. To develop vocabulary skills, the child should need to be clear of a word and the different meanings associated with it.
Please go through the below link to know more about 11 Plus "English" Topics:
https://www.11plusehelp.co.uk/11-plus-topics/11-plus-english-topics
11PluseHelp.co.uk prepares the child in learning different meanings of the same word simply and efficiently by playing FlashCards of Similar Meanings.
This helps the student to boost their Vocabulary skills and is useful in improving their Creative writing skills.
There are a couple of Free "Similar Meanings" tests under the "My FlashCards" menu.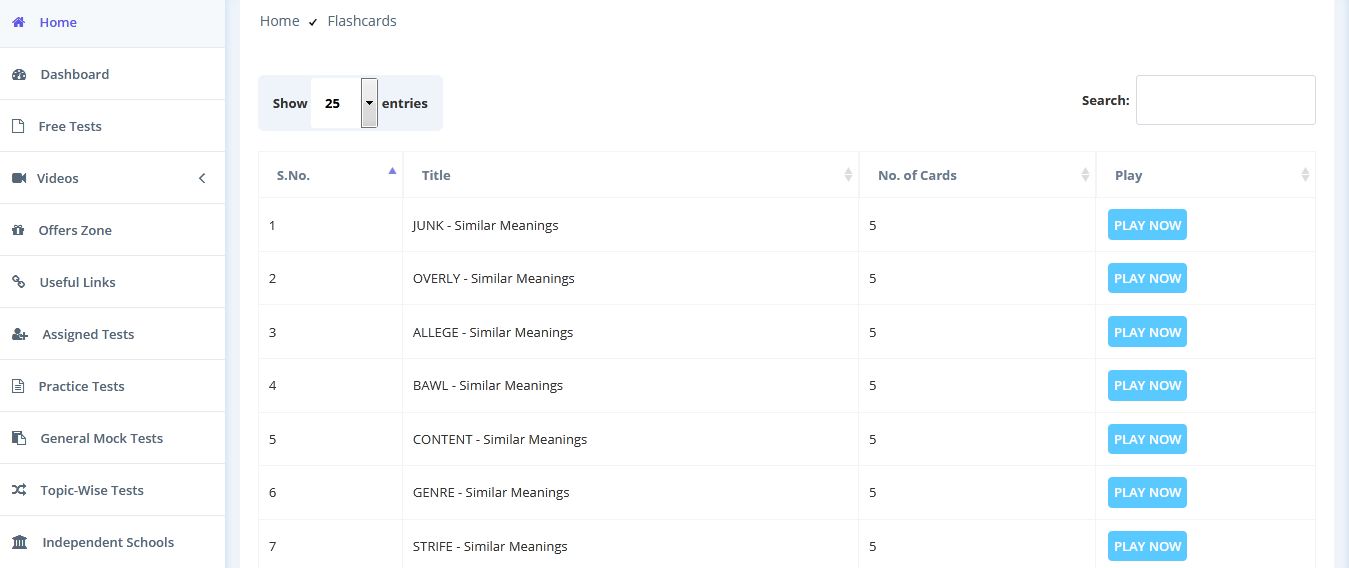 The list of 11 plus English practice papers available in 11PluseHelp.co.uk are:
https://11plusehelp.co.uk/blog/2018/05/18/11-plus-english-tests/
Creative Writing:
11Plusehelp.co.uk has some guidelines and sample pieces in the Resources section so check out the resource: 11 Plus English Creative Writing Suggestions. We have provided the 11 plus comprehension practice papers.
You can also go through samples of Creative Writing here: https://11plusehelp.co.uk/blog/creative-writings/
If you wish, you can submit your children's Creative Writings here: https://11plusehelp.co.uk/blog/submit-creative-writing/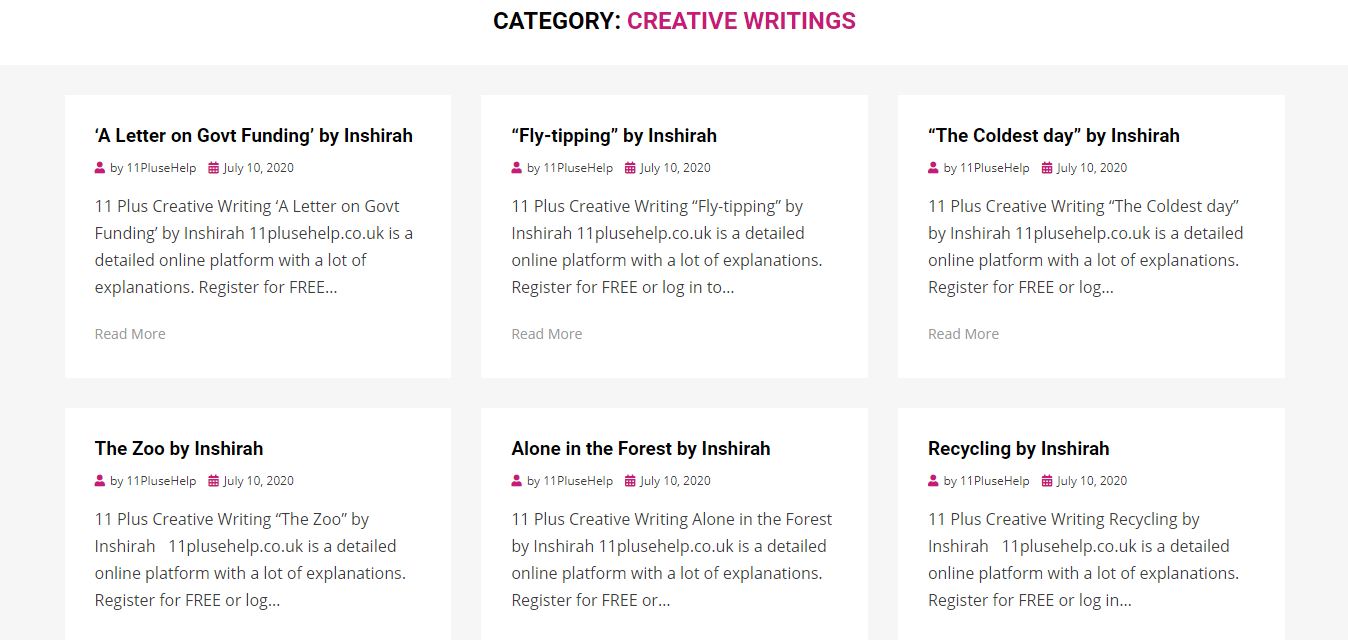 11PluseHelp.co.uk is a one-stop shop for 11 Plus preparation, including 11 Plus Independent schools preparation.
To access Virtual Mock Exams, please visit:
https://11plus-mockexams.co.uk/
You can access 11 Plus FREE Papers by visiting the below link:
https://www.11plusehelp.co.uk/11-plus-free-online-papers
You can access 11 Plus FREE Sample Papers by visiting the below link:
https://www.11plusehelp.co.uk/11-plus-sample-papers
11 Plus complete solution features:
https://11plusehelp.co.uk/blog/2017/05/01/11-plus-complete-solution/
Practice and Perseverance Over Genius and Talent
Thanks,